Our Mission is for you to ENJOY your horse and understand the feel of riding as one with your horse. Whether you are shopping for a horse or attending a clinic we expect you to leave feeling confident, inspired and motivated.
Samantha Bennett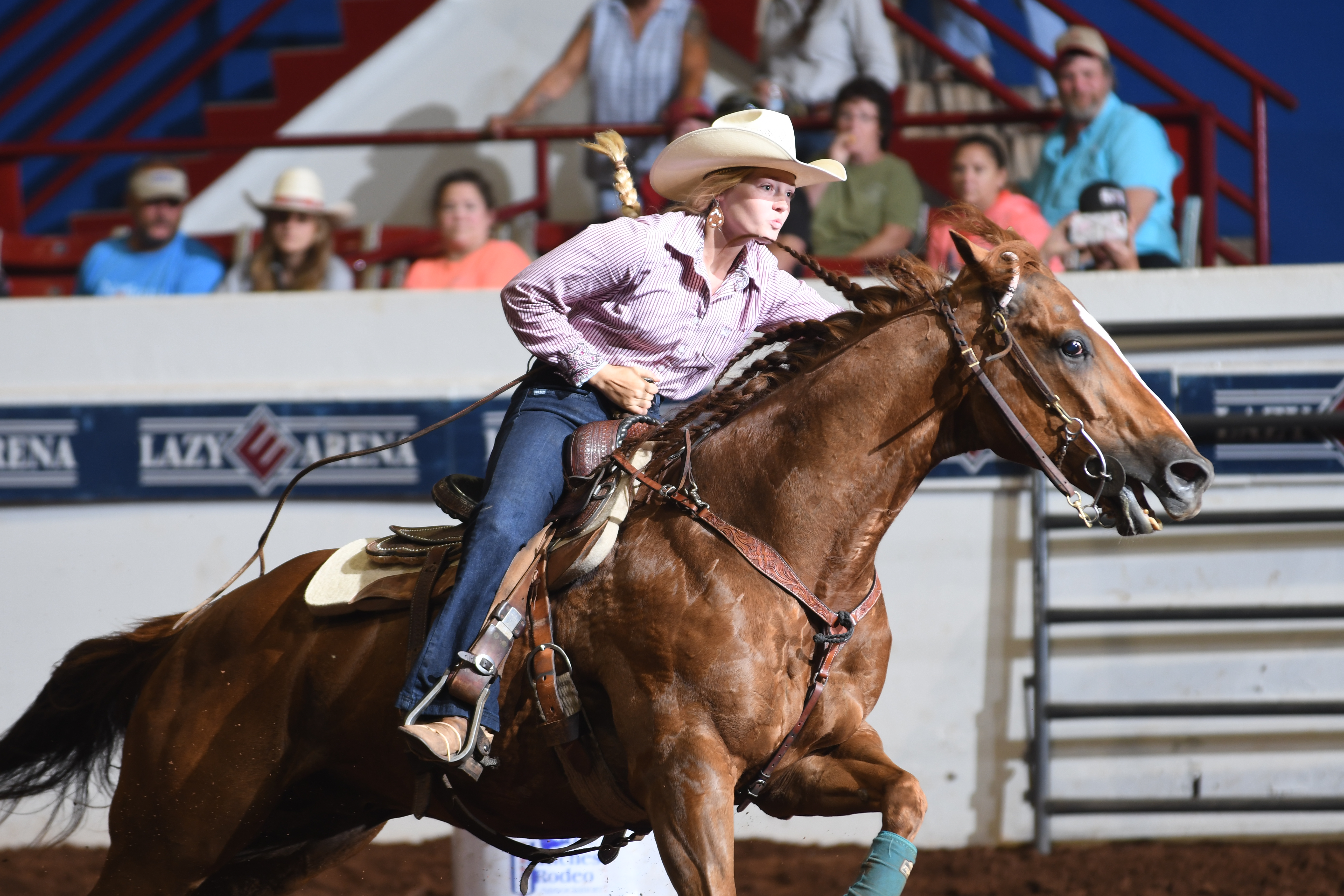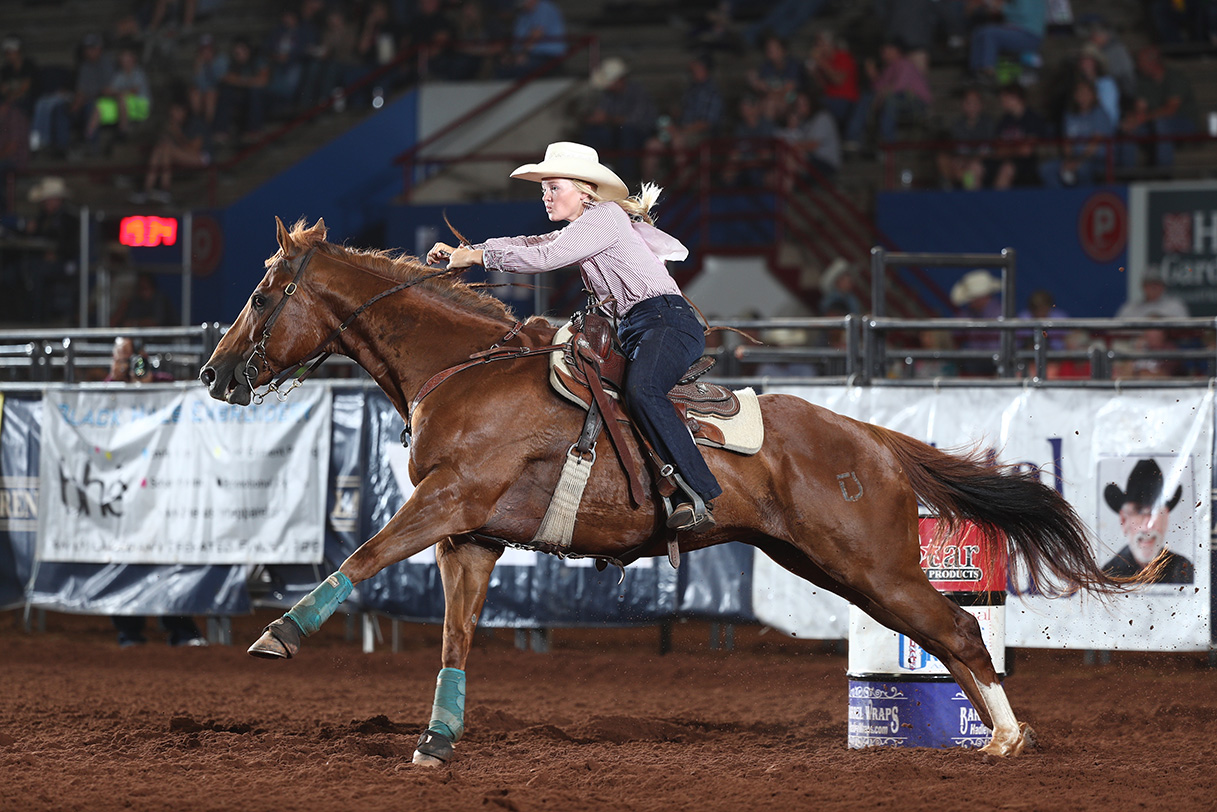 When I went to Jane Melby for three weeks I was scared of the unknown. Jane quickly taught me not only about horses, but life as well. Jane has a heart of gold, but she is tough on you when needed. I was there to learn everything Jane could teach me in a short time and I can honestly say that I left Jane's a better rider and grew so much as a person.
Jane taught me about basic fundamentals, barrel racing as well as adding speed and slowing horses down while in the pattern. It was the basic control and communication with the horse I was lacking, as well as body movement. Jane helped fix that and helped correct the areas I was struggling with.
Riding some of her colts helped point out the things I was doing wrong, so she could help fix them. Jane also helped me with my horse that I brought down to her house and he left as a better horse as well. I can honestly say that I am a more confident rider and feel way more in control of the horses I am on.
Jane was very helpful when it came to life as well. She knew I was struggling being away from home for the first time and she helped me through that. As well as growing as a rider Jane also helped me find another horse. I told Jane when I arrived there that I need another barrel horse and once she saw how I rode she found one that fit. This horse and I clicked right off the bat and Jane helped tune up a few things and then we went home.
We are continuing to do well and grow together and I have Jane to thank for that. Staying with Jane was by far one of the best experiences of my life. I wouldn't change it for anything, not only because of the riding but if because of the friendship I made. She also connected me with so many people while I was in Oklahoma. The family Jane has was so warming and welcoming. I cannot thank Jane and everyone enough for everything she has taught me and she helped me grow as a person.

Sincerely,
Samantha Bennett

Recent accomplishments:
9th in the World at the Little Britches Finals July 2020
2020 Michigan All around Cowgirl
2020 Michigan High School Rodeo Association State Champion Breakaway Roper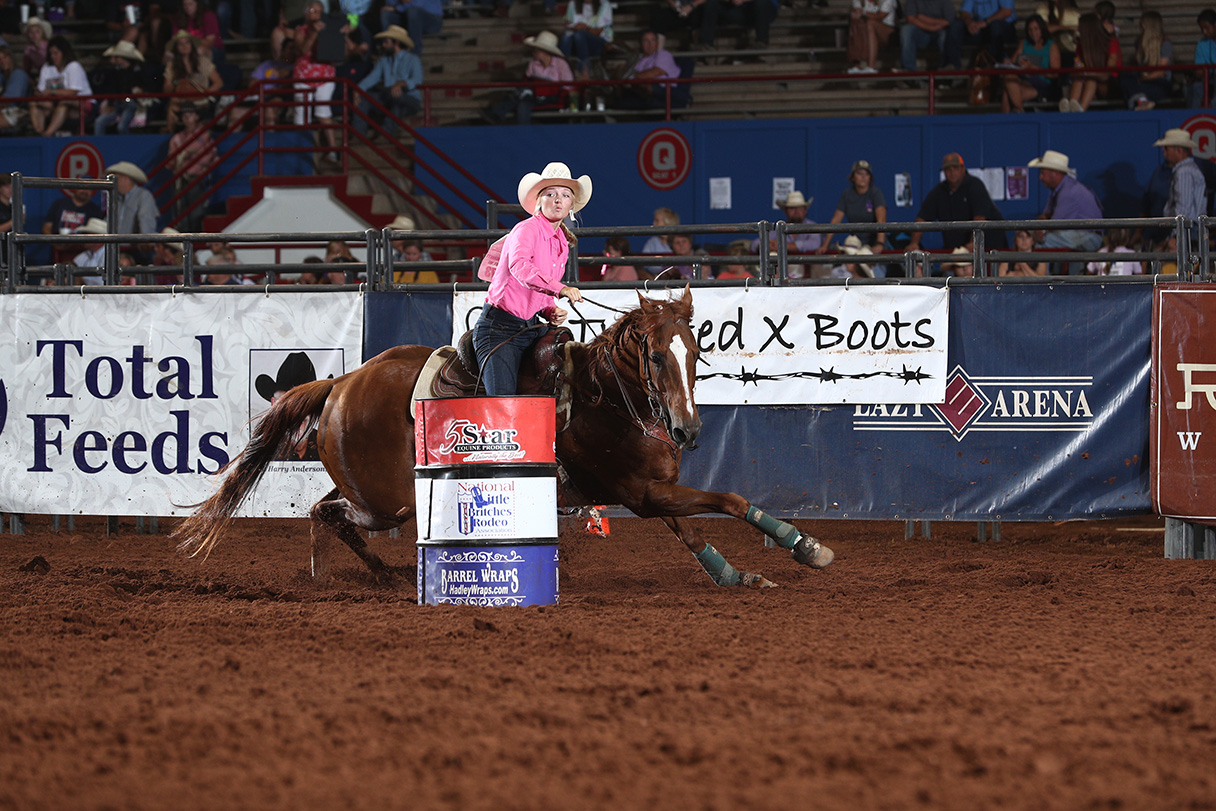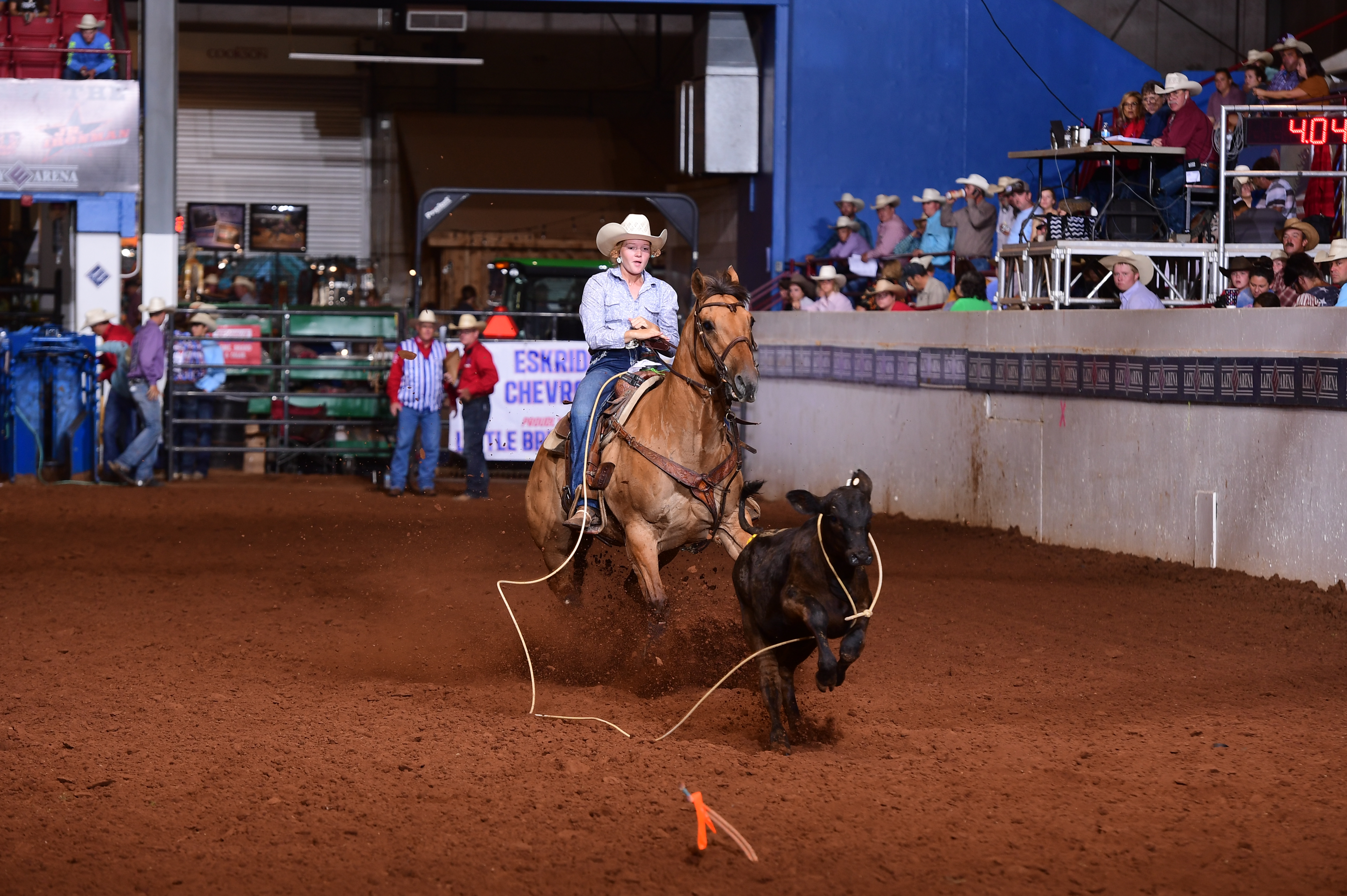 July 2020 Clinic
I'm sorry I left and didn't get to express my gratitude for everything you've taught and given me this weekend. You believed in all of us at this clinic and taught us all so well. What you don't know about my story is I was told to sell Arlo he wouldn't make a barrel horse for me. That in itself has driven me to try the best I could. And what you've given me this weekend is confidence I needed and you pushed me out of the comfort zone I had fallen into. So thank you for teaching me, and giving me tools to practice with so I can be the best rider my horse deserves. I sure hope you're able to come back next year and I hope when you do I can show you mine and Arlos improvements.
You are a class act Jane. Thank you. ♥️
Jessica McRae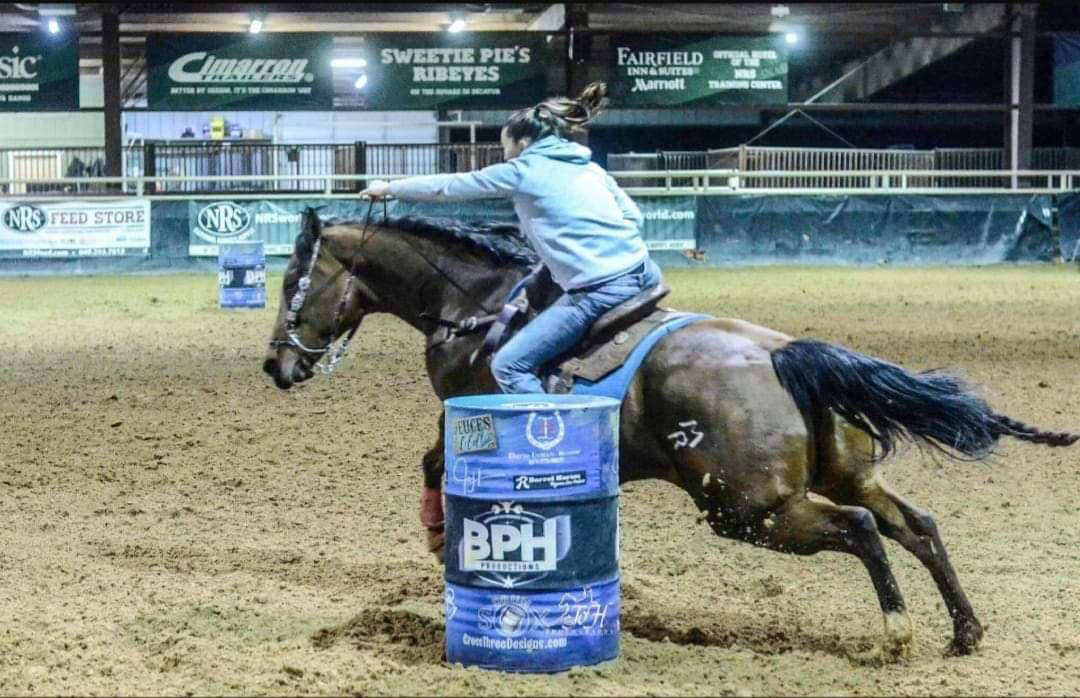 "I told Jane my goals and she came through! No tricks, just straight to the point. Winners ride a certain way. I listened, I practiced and it's showing up in my runs!"
~Jessica McRae
Riley Youngman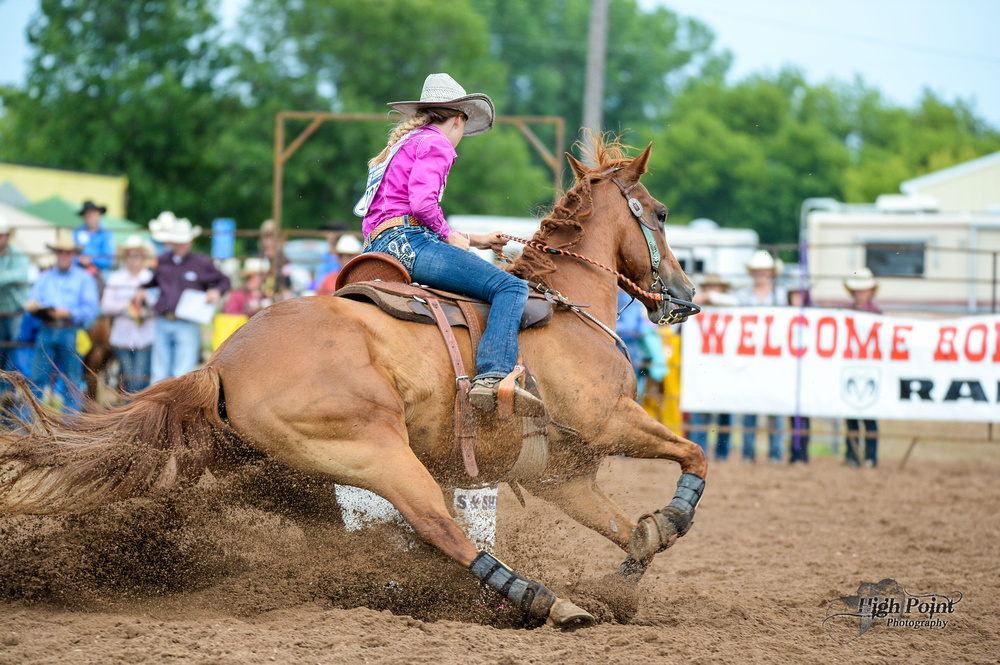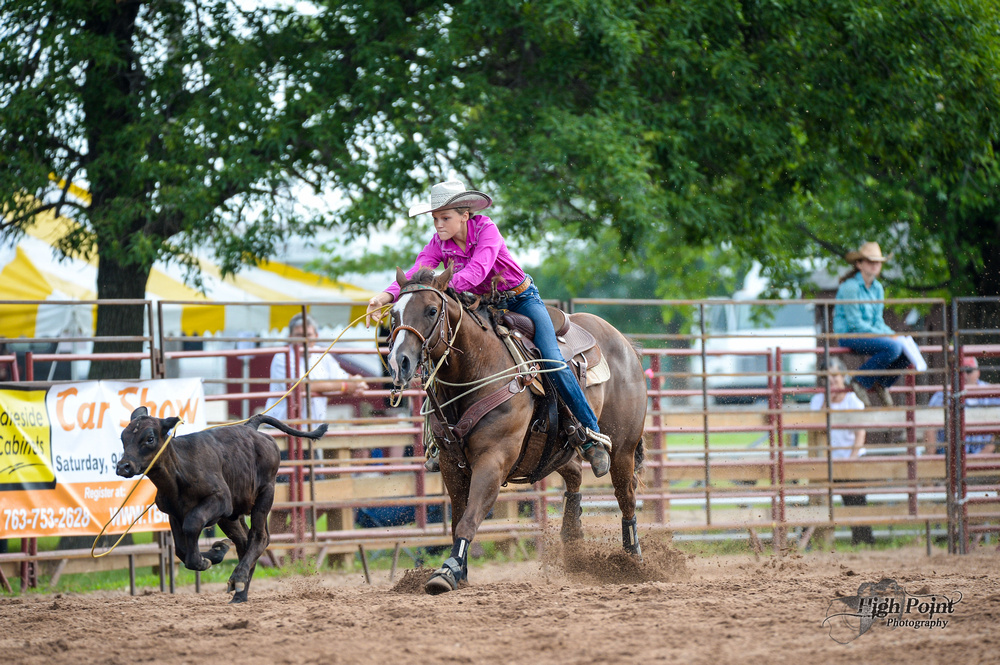 I first started attending Melby clinics when I was 9 years old. I have since been to several clinics a year. I have accomplished many goals because of the things they have taught me. I have gone from just competing to 4H and WSCA shows to being competitive in Jr High Rodeo and jackpots. Jane and Ryan make the perfect team. Ryan can explain things so I can easily understand what he is trying to get me to do. Jane's words are always so inspiring, she makes me want to work hard to make my dreams come true. They have taught me everything from properly caring for a performance horse to taking care of myself. In 2014 I was finally old enough to join Jr. High Rodeo. When I needed a breakaway horse the first call we made was to Ryan. A few days later we were on our way to Oklahoma to try one out. At the time, I had never even roped off a horse, but Ryan and Colton were very patient helping me learn. I spent a few days riding Shorty, who was Colton's heel horse. It didn't take long to decide that he was coming home with us. Shorty has also become my goat horse. Last year I was rookie of the year for MN Jr. High Rodeo, and I have the Melby family to thank for that. I am currently sitting first in the breakaway average, and am hoping to make it to nationals this year with Shorty. That fall when I needed a faster barrel horse, our first call was to Jane. Jane had us meet up with Cayla to try a few out. We picked Famous Red Rum. Although he has been a challenge for me to stay consistent with, the Melby family has always been there to help and answer questions. They have helped me break bad habits that I have picked up, and helped me compete the best I can. Everyone in the family is so kind and helpful. I love going to their ranch and learning new things. I am always counting down the days until I can go back! Some of my accomplishments are:
2013 WI UBRA 2D 3rd in the average
2014 WI UBRA 1D Youth Champion
2014/2015 MN Jr. High Rodeo Rookie of the Year
2014/2015 MN Jr. High Rodeo National Qualifier in Pole Bending
2015 Fast and Furious 1D Average Champion
2015 UBRA WI 1D Youth Reserve champion
2015 ProElite WI 1D Youth champion
2015 MPBA 1D Youth Reserve Champion
2015 MPBA MN 1D Youth Champion
Thank you Team Melby for helping me accomplish my goals,
The Lucas Family
We met Jane, Ryan, Cayla and Colton the fall of 2009. We went up to their original place in Backus, MN to look at horses for our oldest daughter at that time. They were so gracious, helpful and encouraging. We did not leave that day with a horse but left with an invitation to come back anytime. Well, that is what we continued to do from that point on. There were numerous trips up to their place as our kids continued to want to learn how to ride, rope and rodeo. The first horse we did buy was Sally, whom Colton trained in 2010. She knew how to rope and run barrels but not quite finished. Today, she is amazing. She runs mid 20 second pole runs, places in the barrels, heel horse, and breakaway. We also bought a Paint horse that day who was suppose to be just a back up horse. Well again, the training that Ryan and Colton put on that horse led him to be a barrel horse, pole horse, breakaway, and team roping horse. Our girls have each found their barrel horse through Jane and Cayla too. McKayla our 2nd oldest bought her barrel horse through Jane in 2012 and won the MN state barrel racing championship on him, and a full ride to Western Texas College this past summer, placing 2nd at the IYFR. Our third daughter bought her horse a year ago and won the MN state championship on her horse. When our son began roping 4 years ago, we needed a pony and sure enough, Colton found one and delivered one to our door step. And again, as expected, she is amazing. She has taught him to rope and settle in that box with no issues. She has also became a goat horse for our girls and a flag racing pony as well. Lydia our youngest just received her first horse from Jane last fall, Rex. Cayla trained him and he is on his was to greatness as well. There are so many stories, testimony of talent and lessons along the way that we can be grateful for and thankful for their knowledge. They always care how we all are doing, inviting us to all their clinics when they are close by. There have been many trips to Oklahoma and Vegas as Jane made her way to the NFR, we have seen their whole family succeed in what they have been gifted to do. They do not keep their gift to themselves, but continually share their gift and talent with others and that is what they truly want. Their passion is to see everyone who comes to them to succeed. They offer advice and continued coaching; its our job to take what we are given and run and finish each race. Thank you to the Melby Team! The Lucas Family – Rich, Laura, Allison, McKayla, Jacqueline, Samuel and Lydia

Photos, videos, pics of Allison, McKayla, Jacqueline, Sam, and Lydia Lucas.
Sami Schnagl
I have now been riding with Jane for at least 3 years, starting when I first attended one of her clinics back in 2012, which was the start of my love for barrel racing. I had never been competitive, and Jane has definitely helped me with that throughout the years! To this day I've been to 3 of her clinics, and I've been down to her ranch in OK 3 times as well. Jane helped me achieve my goals of being consistent and bringing my old mare Bella to her potential, which wasn't easy, but Jane made is possible. I had never dreamed that my little dun horse would be much of a barrel horse, but with Janes teaching she learned to have perfect patterns which made up for her in speed, which allowed us to start running 1d and 2d times! We won many averages due to our consistency as well, and Jane is to thank for all of it! Then eventually we decided it was time for a faster horse, and Jane and Cayla have helped me so much with her already as well, with the short time I've had her. They've taught me that hard work gets real results and to not give up. My new horse, JJ spent some time in OK with them when I first got her to work out some kinks, and it's been forward since then. With limited runs, she's already placing in the 1d and top of the 2d, which has been one of my goals for s long time. I can't thank Jane and Cayla enough for taking me under their wing when they can and all the advice! I look forward to learning more!
~Sami Schnagl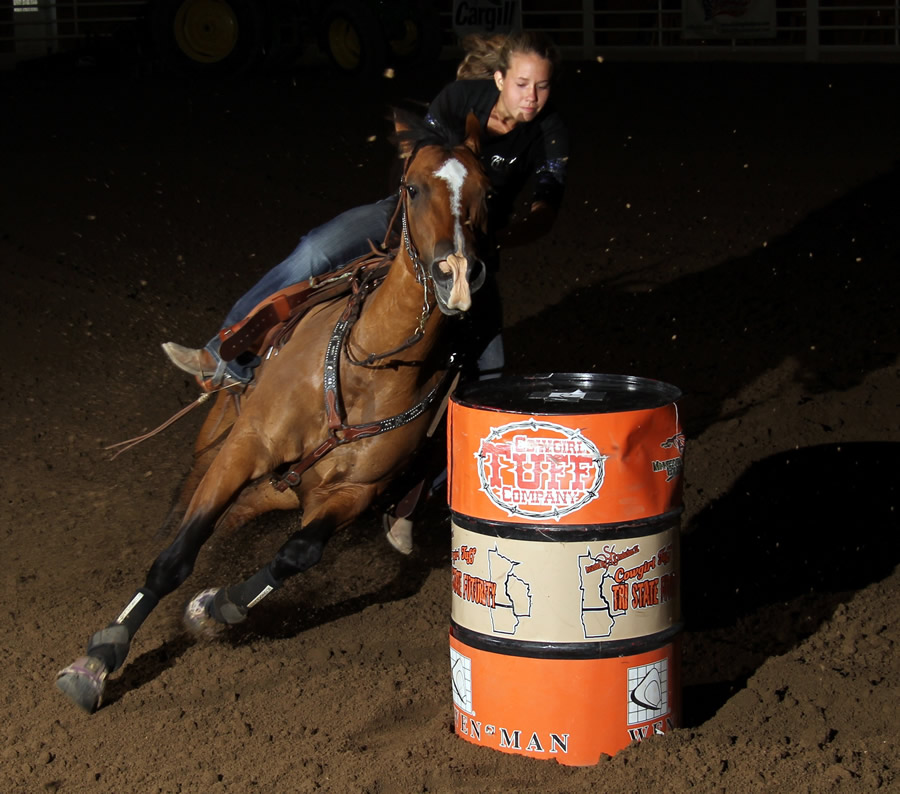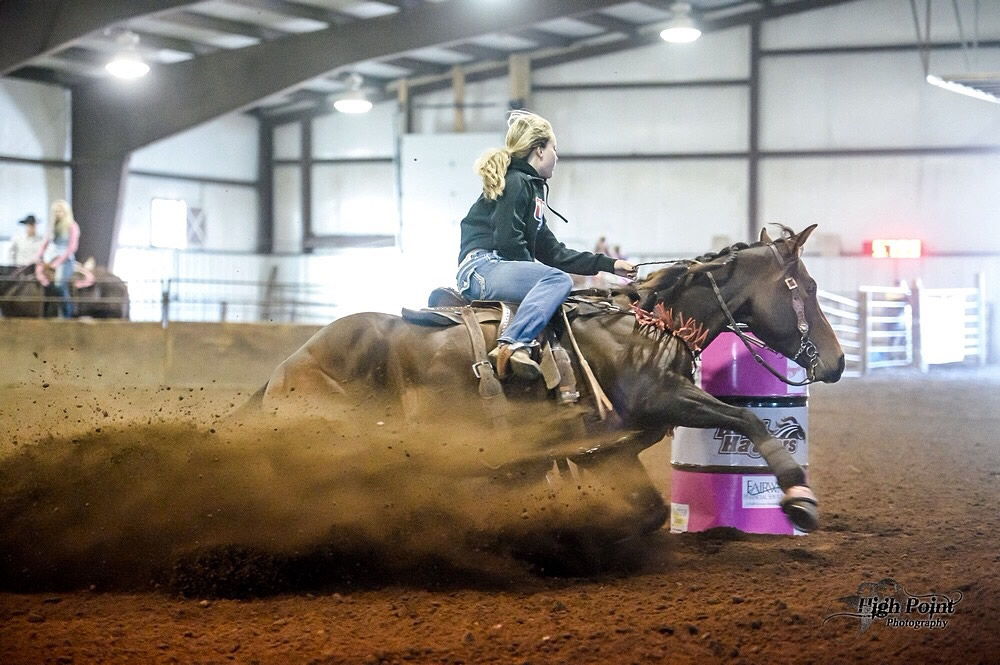 Shannon McBride
I first met Jane, Ryan, Colton and Cayla in 2009 when I was 10 years old and bought my first step up horse from them. They were still living in their original location in Backus, MN which is only 45 minutes away from my home. I have attended as many of their clinics and taken as many lessons as I could from them since that time. I have purchased several horses and had horses in training with them in the past 6 years. I have traveled down to Oklahoma to see them and take lessons. They have always been warm, welcoming and available to help with whatever question or problem I may have had over the year. I have progressed from running in the 4D at local jackpots and participating in 4H to achieving some major goals. They all took the time to instruct me at the level I was currently at and gave me what I needed to progress to the next level. They helped find me the step up horses I needed to progress successfully. I would never have achieved what I have in the past few years without their help.

Shannon McBride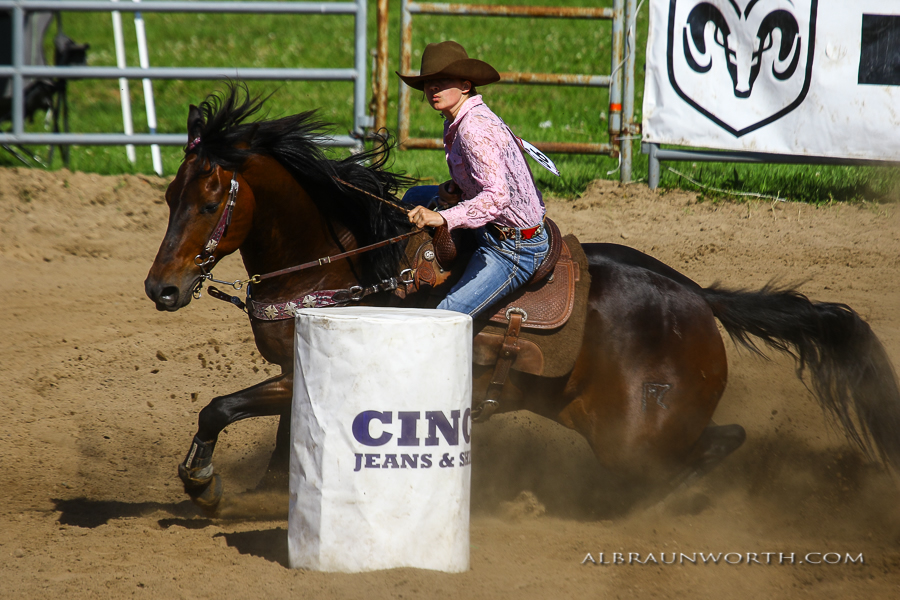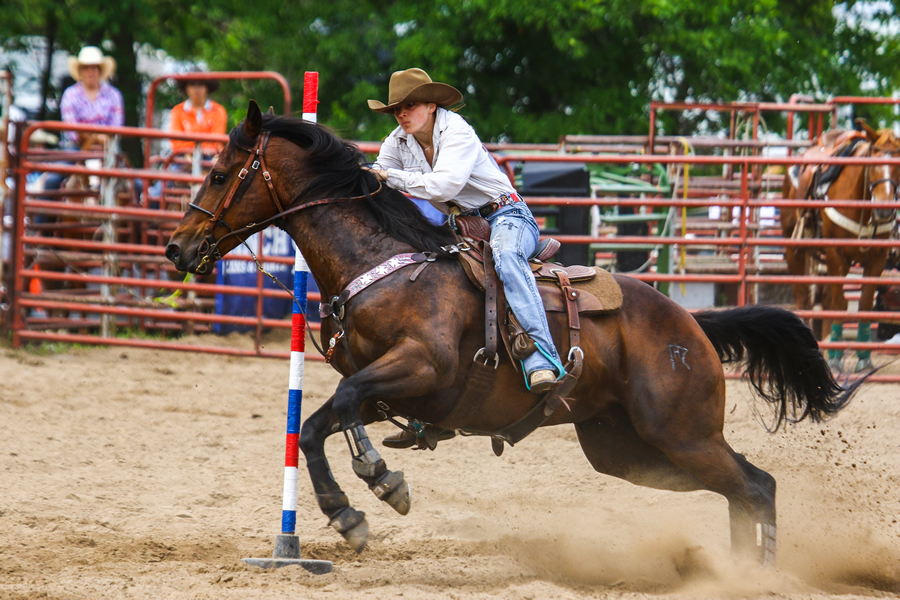 ~ Shannon McBride
Carla Baumgartner
I met Jane and Ryan Melby in 2013 when we hosted our first clinic. As Jane puts it, "I was a green rider on a green horse." I rode with a lot of emotional baggage and struggled to get beyond the 3D. Jane showed me her path around the barrels and helped me throw off the mental baggage. We were in the 2D that summer! As I conquered one concept to the best of my ability, I would seek out help from the Melbys for the next. In 2014, we were consistently in the 2D and getting an occasional taste of the 1D! I sent my mare to the Melbys for a month with the goal it would push us into the 1D. 2015 proved to be our best year yet!! We placed in the 1D in big barrel races, Reserve 1D NBHA Champions, and pulled checks in the WPRA!! The Melbys ARE the reason for our success. They share ALL their knowledge and experience at their clinics. Their techniques make common sense and they work. Ryan and Jane each see different things in rider and horse. This is a GREAT benefit to those in their clinics and makes The Melby Team Clinics unique and their students successful!! Thanks Jane and Ryan for all you have done for Gracie and I!!! ~ Carla Baumgartner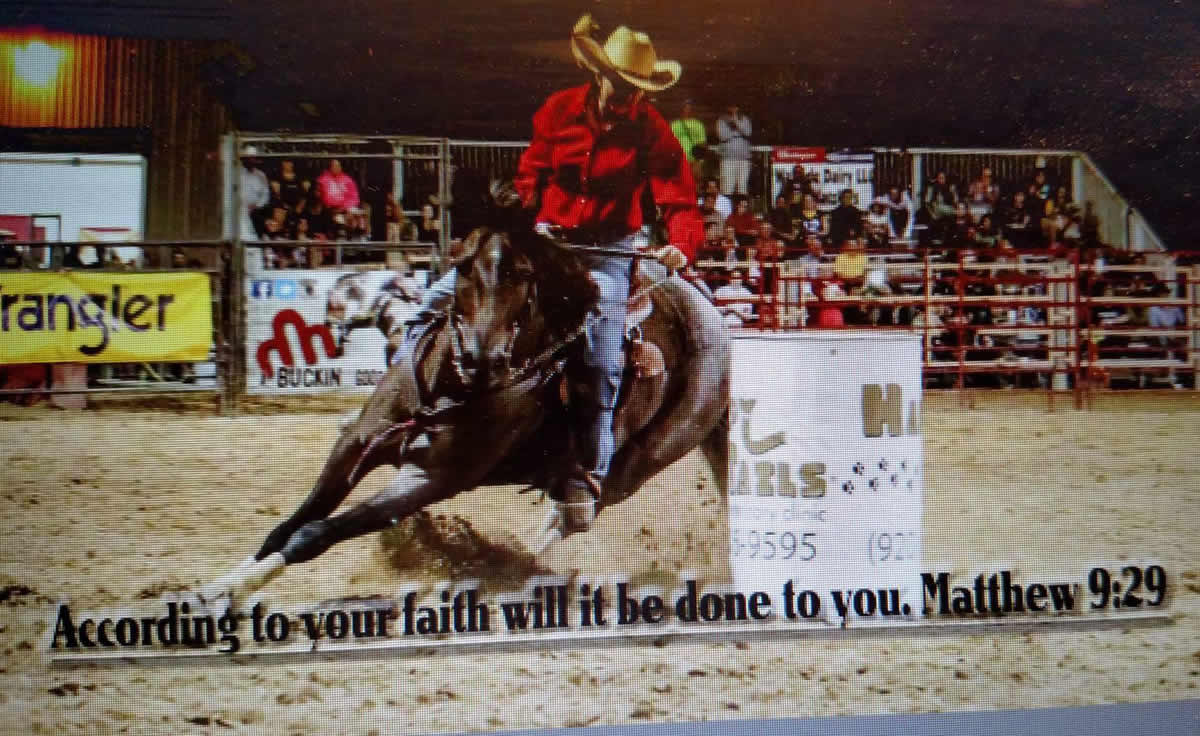 Velincya Andrade
The Melby Team has helped me to achieve great success in the rodeo world. I have continued to climb and improve to the top of my performance after every rodeo. With multiple horse purchases from Jane, I have reached many great accomplishments. While participating in a significant amount of clinics I have never failed to gain more and more knowledge coming back from each one. They continue to help me improve and make sure I have the tools to come out a winner.
-Velincya Andrade
Pat Hicks
Our family has worked with Jane and Ryan Melby for more than 20 years starting with my daughter when she was in high school rodeo. When I turned 60, I started competing on a horse that Jane found for me and attended their clinics. Now, my granddaughter (age 10) is attending their clinics. The Melby family is exceptional in their work with people who want to learn more about their sport (young or old). They take the time to break down all techniques and to make sure their students know and understand the reasons behind what they do.

Over the years, they have also broke and trained multiple horses for us for barrels starting when they lived in MN and has continued even though they are now in OK. These horses were and still are some of the top barrel horses in our area. Including horses we have raised that were out of their stallions.

The Melbys are a hardworking, exceptional family that love passing their knowledge on to others.
Pat Hicks
Robert & Betty Lou Valdez
We can't thank Jane enough for finding Dancinginthestarlight, "Clancey", for our daughter, Kelly. The team has had a great year in 2015!
We went to Melby's place to try him, where Jane spent several days helping Kelly, and hauling her around to jackpots to make sure this was the right fit.
Since then, Jane, Ryan and Cayla have all helped Kelly with her horses and have been great support. They've provided such great information and experiences for us!
A big thanks,
Robert and Betty Lou Valdez, La Junta, CO
Kara Posch
I meet the Jane and Ryan back in 2006 at one of their clinics in Princeton, MN. I did not grow up in a rodeo family, so everything I knew was self-taught. I had to start from square one and break all my bad habits first before I could move forward.
Ryan was an incredible coach and mentor to me. I remember driving to their place every week. He would help me fix one thing per week or until I mastered it. After Ryan helped me with my horsemanship skills, then Jane would help with speed and fine tuning in the barrel pattern. They make an awesome team together to help tune on my horses and myself even today.
I have bought a lot of horses though the Melby's. They have always helped fit me to the right horse for what I had to spend. The one solid memory I have and I will take with me is when I told Ryan and Jane I was ready for the next step, a pro rodeo horse.
Ryan looked at me and said "well do know what you want?
Do you want a horse with a long stride or short stride?
Do you want a push style horse or free runner?
A season, solid horse or green horse with potential?
What kind of horse are you able to win on because not everyone can win on the same horse"
These questions have followed me with every purchase I have made. In 2011 I purchased Six Bugs Runnin a 2004 Bay Gelding (Figure Me Special X Little Baby Buggie) from Jane and Ryan. In 2013 I bought Thirty Six Power a 2010 Bay Gelding (Tres Seis X String Scorpion Sting) though Jane sight unseen. 

Some accomplishment on theses horse include.
2013
-St. Paul MN Pro rodeo
5th place
-Glenwood City, WI Pro Rodeo
1st place
- Hamel, MN Pro Rodeo
9th place
- Clearwater, MN rodeo
 4th place
2014 -Claremore, OK Pro Rodeo
6th place
- Medford, WI Pro Rodeo
2nd place
-Edgewood IA Pro Rodeo
4th place
- Fergus fall MN Pro Rodeo
2nd place
- Cowgirl tuff slot race
1st place -saddle winner
-MN Challenge Pro Elite Challenge
4th place slot race
- Bulls and barrel Hinckley, MN
1st place
-Reserve Champion MBRA barrel racer
Number 17th barrel racer in the Great Lakes circuit
2015
Bulls and Barrel Veradale MN 1st place
Madison WI pro rodeo 3rd place
Stakes rally race winner Hinkley MN
Cherokee IA pro rodeo 4th
Bulls and Barrel Somerset, WI 1st place
Manawa, WI Pro Rodeo 1st place
Isanti MN Pro Rodeo
2nd place
- Spooner WI Pro Rodeo 3rd place - Fergus Falls, MN Pro Rodeo 1st place -Waconia, MN Pro Rodeo 3rd place - Sommerset, WI 1st place -CGT Slot Race 1st place - Great Lakes Circuit Finals Round 1- 3rd place -Great lakes Circuit Finals Round 2- 4th place -Great Lakes Circuit Finals Round 3- 2nd place - 2nd in the average Great Lakes Circuit year end standings 4th place
Minnesota Barrel Racing Association Year End Champion
Pro Elite World Challenge Cash Race Reserve World Champion

Photos: Six and I winning Manawa Wi Pro Rodeo, Six and I at the OKC Shoot Out, Thirty Six Power and I at Sommerset Wi
Sloan Anderson
The first time I ever met the melbys was in 2010 when I was referred by a mom at Little Britches rodeos. The lady who referred me told my dad that if we were serious about pursuing rodeo I better go to a Melby clinic.

Meeting the Melbys was the breakthrough I needed for barrel racing, roping, and horsemanship. Over the years I have continued to ride with them and I continue learning new skills to enhance my horsemanship and riding. The Melbys have helped match me with top barrel racing and roping horses and always help keep them tuned up. The great part of buying a horse from the Melbys is that they can read horse and rider and get the right match. I am grateful for all the help the Melbys have given and continue to give me to achieve my goals. I owe a lot of my success to the Melbys.
Austyn Tobey
Our family has purchased multiple horses and used Melby's for training for the past 15 years. When my daughter Austyn was 3 she started taking lessons with the Melby's. Ever since we have bought all of our horses through them. They know what she needs before we know, every step along the way they have guided us. It's always been important to Austyn to be able to win on multiple horses and Melbys have given her the tools to do that.

Every member of their family has helped Austyn.

Ryan knows just how hard he can push her and is the phone call she makes before a big run.

Jane helps her with her mental game and Austyn usually attends 2 or 3 of her clinics a year.

Colton helps us get our colts started and Cayla is the person in this world Austyn looks up to the most. Cayla has given Austyn multiple lessons and important advice. Cayla knows what it's like to compete at a high level at a young age.
We all have bad runs and Cayla has helped Austyn to deal with those days in a healthy way. I love how well Melbys treat their horses and we have learned a ton from them.
A few of the horses we have purchased are:
LGR Webbs Pride
2012 MN NBHA Youth 1D Champion. 2013 NBHA Youth World 6th place 1d, 2014 9th Youth World 1d, 3rd in the 1d 2013 BBR Regional Challenge
http://youtu.be/18OYc3bKYzY
http://youtu.be/1_IGs4zeY1w

Mega Nifty
2011 UBRA Youth World Champion 2013 MN Open and Youth 1d Champion
2014 10th in the 1d NBHA Youth World, 2013 1st in the 1d BBR Regional Challenge
http://youtu.be/ZWzr76SuNBg
Cat Bar Annie qualified Austyn for NJHSF 2014
http://youtu.be/_3qMftScF2o
Merrisocks qualified Austyn for NJHSF 2015
http://youtu.be/M9-puh-HooQ
Fist Fast Freddy multiple 1d wins 2015
http://youtu.be/qhX7a6oy3uE

Icat Cher 2nd place youth 1d Cowgirl Tuff Barrel Race, MN Challenge 1st place 2d
http://youtu.be/5If0NkgBZcs