For clinic info or to host a clinic contact:
Carla Baumgartner
Clinic Coordinator and Promotions Director
319-560-9899
cell
[email protected]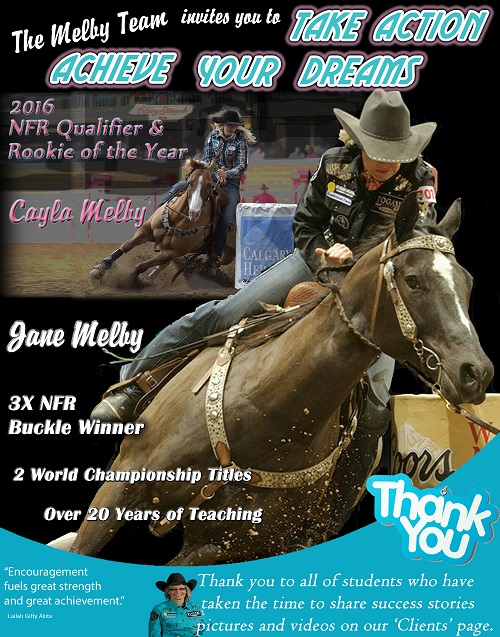 Carla lives in Iowa with her two children. She enjoys encouraging her children to pursue their interests in trick riding and dirt biking. Carla has pursued her passion for horses working as a veterinary technician, owning and standing her own stallion, showing, team penning, breakaway roping, and barrel racing. She hosted her first Jane Melby clinic in 2013. With the tools she learned, Carla joined the WPRA in 2015. She made her first trip to the Great Lakes Circuit Finals in 2016 and finished third in the average. Meeting new people is Carla's favorite part of promoting and coordinating Jane's clinics.