Mission
When you leave a clinic we expect you to feel confident, educated, inspired and motivated.
Cayla Melby Small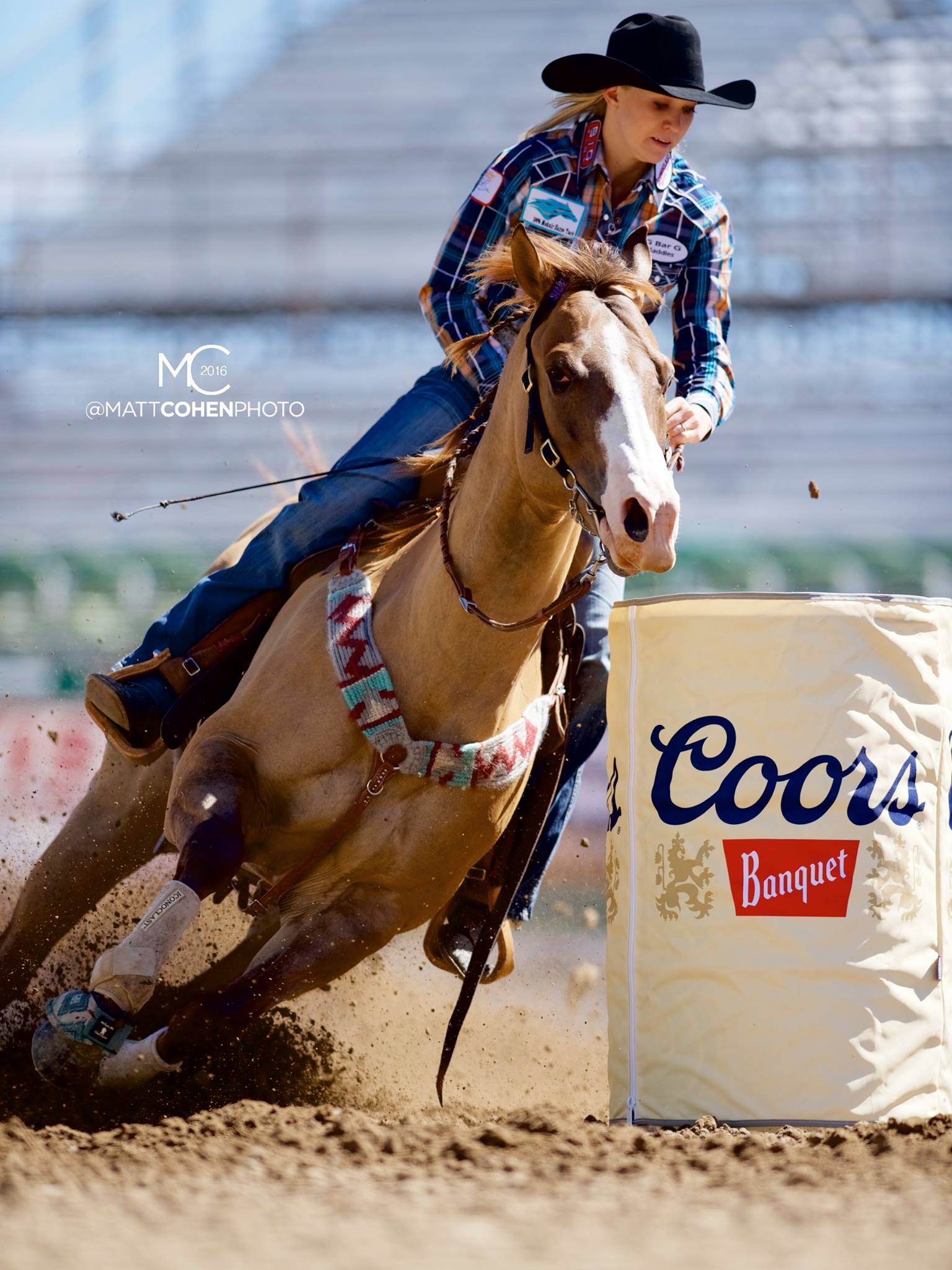 Cayla's success began early. With a lengthy list of youth rodeo wins already under her belt; Cayla became the Minnesota State High School Rodeo All-around Cowgirl in 2009. That accomplishment was repeated in 2011 when she also won the Minnesota State High School Team Roping Championship with her brother, Colton. In 2010, Cayla earned the title, National Junior High Rodeo Barrel Racing Champion.
2016 Women's Professional Rodeo Association Rookie of the Year
2016 NFR Qualifier
2016 $45,000 National Finals Rodeo Earnings
Career Earnings from Rodeos and Futurities Approaching Seven Figures
2009 Minnesota State High School Rodeo All-around Cowgirl
Since her first trip to Las Vegas in 2016, Cayla's accomplishments have primarily been in the futurity arenas across the country. Currently Cayla resides in Oklahoma with her husband and fellow Professional Rodeo Champion, Zac Small, DVM. She spends her time training futurity horses, competing, and developing her breeding program around the astounding stallion, Forbez.
FMI Visit CaylaSmall.com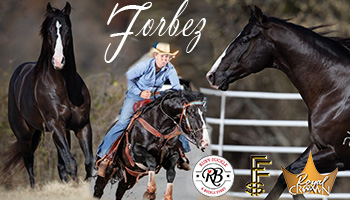 Carla Baumgartner
Carla lives in Iowa with her two children. She enjoys encouraging her children to pursue their interests in trick riding and dirt biking.
Carla has pursued her passion for horses working as a veterinary technician, owning and standing her own stallion, showing, team penning, breakaway roping, and barrel racing.
She hosted her first Jane Melby clinic in 2013. With the tools she learned, Carla joined the WPRA in 2015. She made her first trip to the Great Lakes Circuit Finals in 2016 and finished third in the average.
Meeting new people is Carla's favorite part of promoting and coordinating
Jane's clinics
.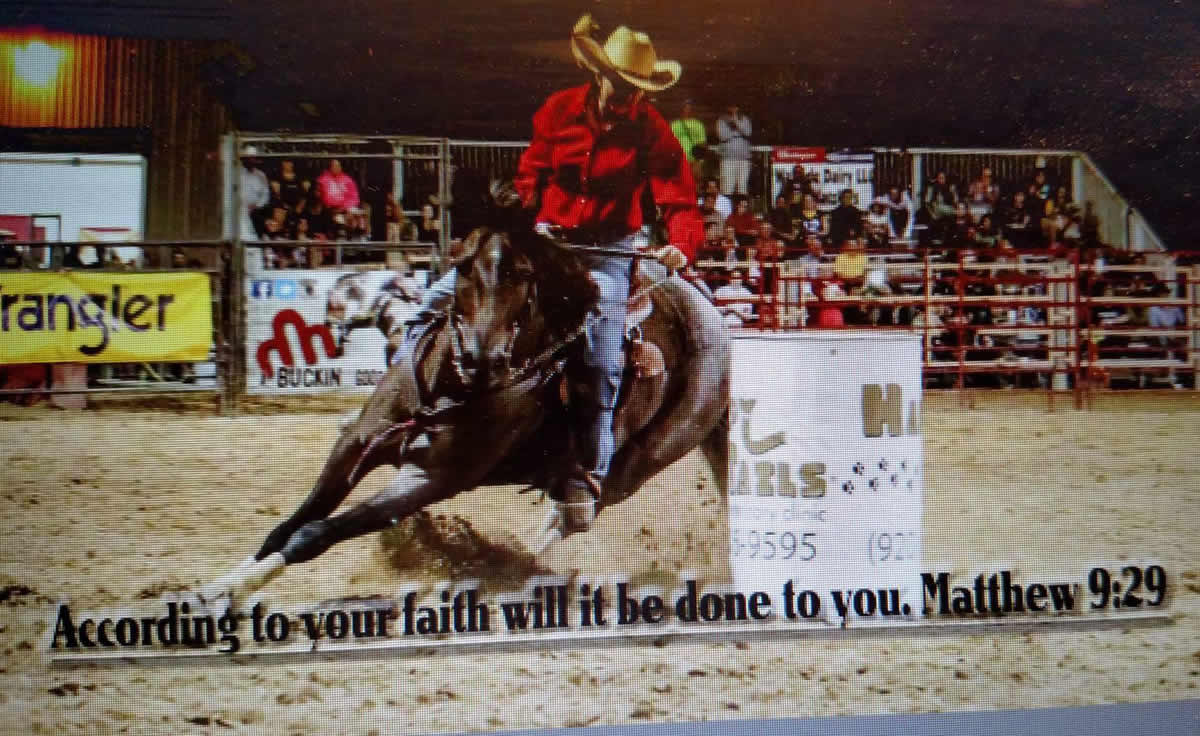 Riley Youngman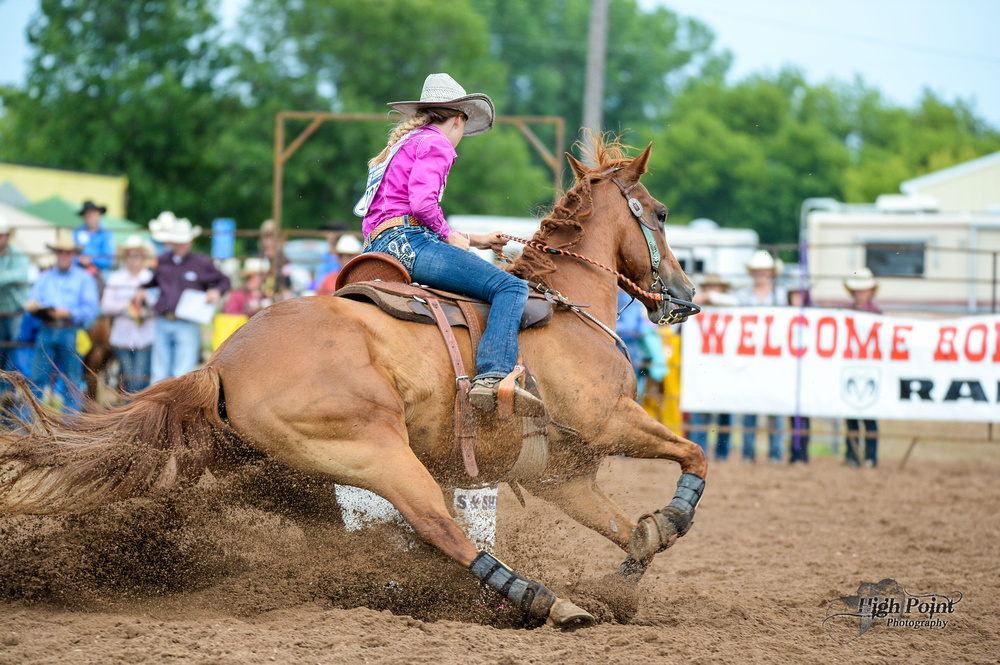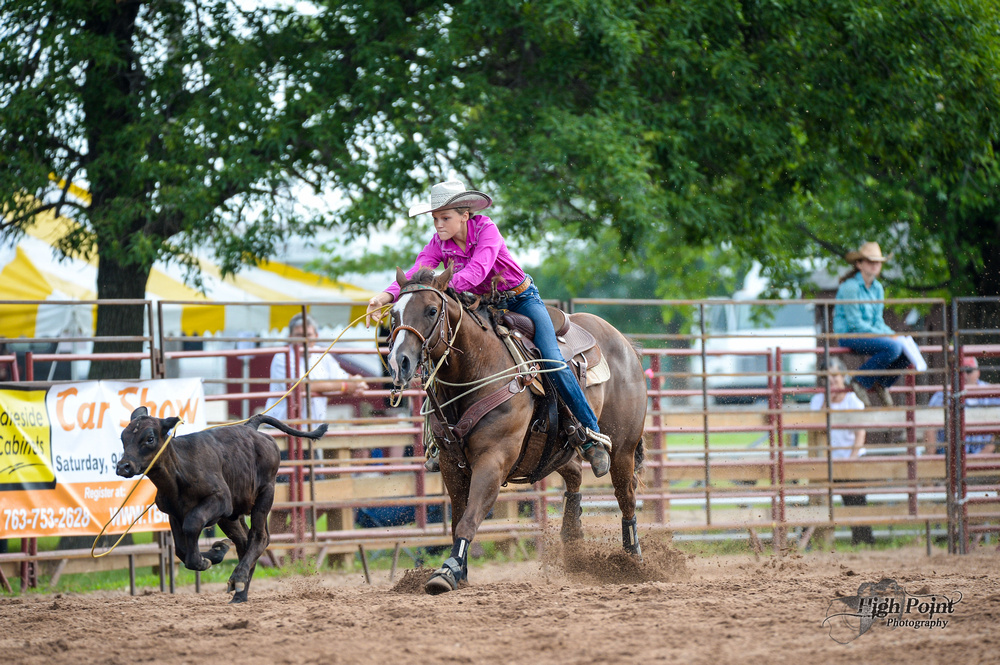 I first started attending Melby clinics when I was 9 years old. I have since been to several clinics a year. I have accomplished many goals because of the things they have taught me. I have gone from just competing to 4H and WSCA shows to being competitive in Jr High Rodeo and jackpots. Jane's words are always so inspiring, she makes me want to work hard to make my dreams come true. They have taught me everything from properly caring for a performance horse to taking care of myself. In 2014 I was finally old enough to join Jr. High Rodeo. I spent a few days riding Shorty, who was Colton's heel horse. It didn't take long to decide that he was coming home with us. Shorty has also become my goat horse. Last year I was rookie of the year for MN Jr. High Rodeo, and I have the Melby family to thank for that. I am currently sitting first in the breakaway average, and am hoping to make it to nationals this year with Shorty. That fall when I needed a faster barrel horse, our first call was to Jane. Jane had us meet up with Cayla to try a few out. We picked Famous Red Rum. Although he has been a challenge for me to stay consistent with, the Melby family has always been there to help and answer questions. They have helped me break bad habits that I have picked up, and helped me compete the best I can. Everyone in the family is so kind and helpful. I love going to their ranch and learning new things. I am always counting down the days until I can go back! Some of my accomplishments are:
2013 WI UBRA 2D 3rd in the average
2014 WI UBRA 1D Youth Champion
2014/2015 MN Jr. High Rodeo Rookie of the Year
2014/2015 MN Jr. High Rodeo National Qualifier in Pole Bending
2015 Fast and Furious 1D Average Champion
2015 UBRA WI 1D Youth Reserve champion
2015 ProElite WI 1D Youth champion
2015 MPBA 1D Youth Reserve Champion
2015 MPBA MN 1D Youth Champion
Thank you Team Melby for helping me accomplish my goals,
Riley Youngman
Austyn Tobey
Our family has purchased multiple horses and used Melby's for training for the past 15 years. When my daughter Austyn was 3 she started taking lessons with the Melby's. Ever since we have bought all of our horses through them. They know what she needs before we know, every step along the way they have guided us. It's always been important to Austyn to be able to win on multiple horses and Jane has given her the tools to do that.
Jane helps her with her mental game and Austyn usually attends 2 or 3 of her clinics a year.
Colton helps us get our colts started and Cayla is the person in this world Austyn looks up to the most. Cayla has given Austyn multiple lessons and important advice. Cayla knows what it's like to compete at a high level at a young age.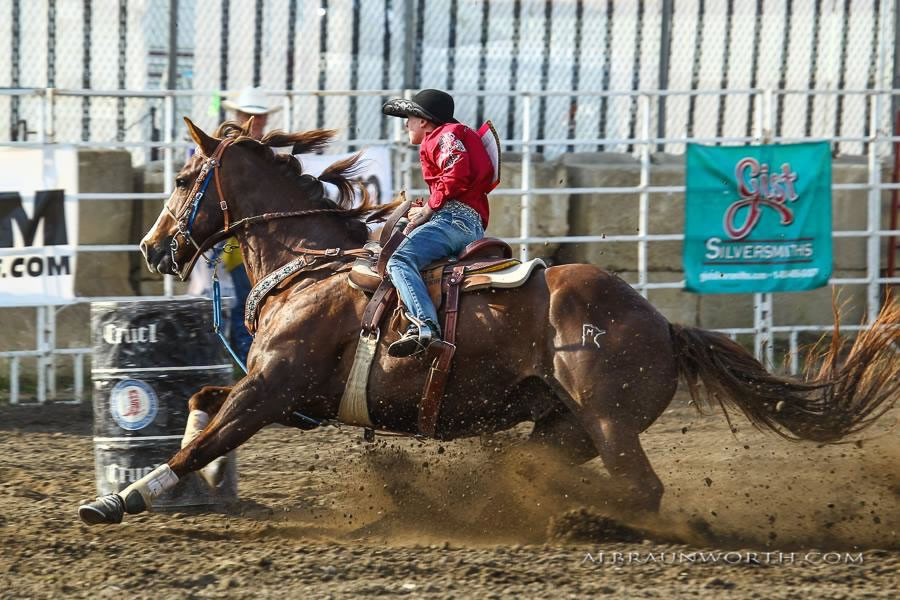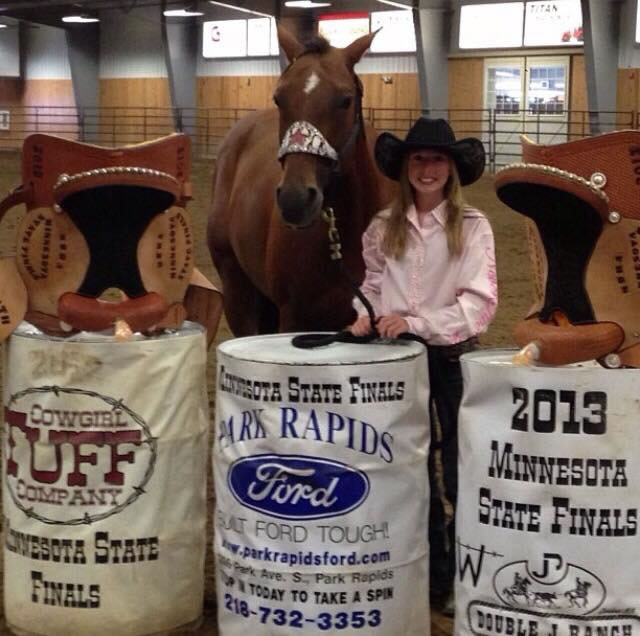 We all have bad runs and Cayla has helped Austyn to deal with those days in a healthy way. I love how well Melbys treat their horses and we have learned a ton from them.
A few of the horses we have purchased are:
LGR Webbs Pride
2012 MN NBHA Youth 1D Champion. 2013 NBHA Youth World 6th place 1d, 2014 9th Youth World 1d, 3rd in the 1d 2013 BBR Regional Challenge
http://youtu.be/18OYc3bKYzY
http://youtu.be/1_IGs4zeY1w

Mega Nifty
2011 UBRA Youth World Champion 2013 MN Open and Youth 1d Champion
2014 10th in the 1d NBHA Youth World, 2013 1st in the 1d BBR Regional Challenge
http://youtu.be/ZWzr76SuNBg
Cat Bar Annie qualified Austyn for NJHSF 2014
http://youtu.be/_3qMftScF2o
Merrisocks qualified Austyn for NJHSF 2015
http://youtu.be/M9-puh-HooQ
Fist Fast Freddy multiple 1d wins 2015
http://youtu.be/qhX7a6oy3uE

Icat Cher 2nd place youth 1d Cowgirl Tuff Barrel Race, MN Challenge 1st place 2d
http://youtu.be/5If0NkgBZcs
The Lucas Family
We met Jane the fall of 2009. We went up to their original place in Backus, MN to look at horses for our oldest daughter at that time. She was so gracious, helpful and encouraging. We did not leave that day with a horse but left with an invitation to come back anytime. Well, that is what we continued to do from that point on. There were numerous trips up to her place as our kids continued to want to learn how to ride, rope and rodeo.
The first horse we did buy was Sally in 2010. She knew how to rope and run barrels but not quite finished. Today, she is amazing. She runs mid 20 second pole runs, places in the barrels, heel horse, and breakaway. Our girls have each found their barrel horse through Jane.
McKayla our 2nd oldest bought her barrel horse through Jane in 2012 and won the MN state barrel racing championship on him, and a full ride to Western Texas College this past summer, placing 2nd at the IYFR.
Our third daughter bought her horse a year ago and won the MN state championship on her horse.
When our son began roping 4 years ago, we needed a pony and sure enough, Colton (Jane's son) found one and delivered one to our door step. And again, as expected, she is amazing. She has taught him to rope and settle in that box with no issues. She has also became a goat horse for our girls and a flag racing pony as well.
Lydia our youngest just received her first horse from Jane last fall, Rex. Cayla trained him and he is on his was to greatness as well.
There are so many stories, testimony of talent and lessons along the way that we can be grateful for and thankful for her knowledge. She always cares how we all are doing, invites us to all her clinics when they are close by.
There have been many trips to Oklahoma and Vegas as Jane made her way to the NFR. Seh does not keep her talents to herself, but continually shares them. Her is to see everyone who comes to her to succeed. She offers advice and continued coaching; its our job to take what we are given and run and finish each race.
Thank you to The Melby Team! The Lucas Family – Rich, Laura, Allison, McKayla, Jacqueline, Samuel and Lydia
Photos, videos, pics of Allison, McKayla, Jacqueline, Sam, and Lydia Lucas.
Shannon McBride
I first met Jane in 2009 when I was 10 years old and bought my first step up horse from her. She was still living in Backus, MN which is only 45 minutes away from my home. I have attended as many of their clinics and taken as many lessons as I could from them since that time. I have purchased several horses and had horses in training with her in the past 6 years. I have traveled down to Oklahoma to see her and take lessons. She has always been warm, welcoming and available to help with whatever question or problem I may have had over the year. I have progressed from running in the 4D at local jackpots and participating in 4H to achieving some major goals. She took the time to instruct me at the level I was currently at and gave me what I needed to progress to the next level. She helped find me the step up horses I needed to progress successfully. I would never have achieved what I have in the past few years without her help.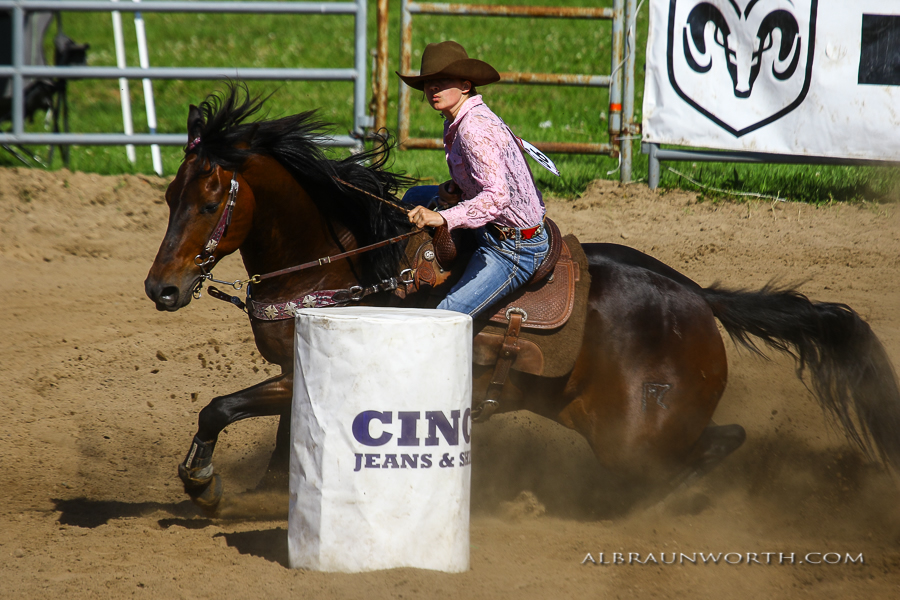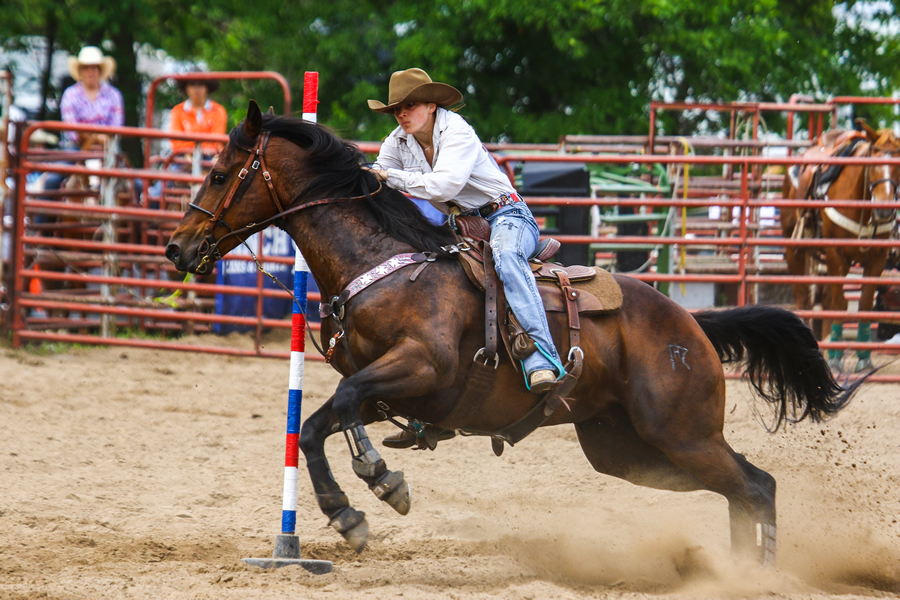 ~ Shannon McBride
Pat Hicks
Our family has worked with Jane for more than 20 years starting with my daughter when she was in high school rodeo. When I turned 60, I started competing on a horse that Jane found for me and attended their clinics. Now, my granddaughter (age 10) is attending their clinics. The Melby family is exceptional in their work with people who want to learn more about their sport (young or old). They take the time to break down all techniques and to make sure their students know and understand the reasons behind what they do.
Over the years, they have also broke and trained multiple horses for us for barrels starting when they lived in MN and has continued even though they are now in OK. These horses were and still are some of the top barrel horses in our area. Including horses we have raised that were out of their stallions.
Jane is hardworking, an exceptional teacher that loves passing her knowledge on to others.
~ Pat Hicks